Canada is a large bilingual country with two official languages, French and English. In such a country, you cannot do without translations latin to english. The translation market in Canada is mainly divided into two sectors: public and private. First, the public sector is generally represented by government departments. By the way, it is worth mentioning the federal government, which is truly a significant employer for translators, and at the same time remains the largest customer of translation services from a translation agency.
The private sector consists of institutions of various categories and spheres of activity, i.e. translation bureaus cooperate not only with enterprises from the construction, economic and engineering sectors, but also with businessmen from the sphere of culture and arts. Large enterprises in the public sector have their own department of translators, but when there is a lot of translation, they are forced to seek help from other translators, such as freelancers or translation agencies. But if we're talking about publishers, they work almost entirely with experienced freelancers who translate books and articles.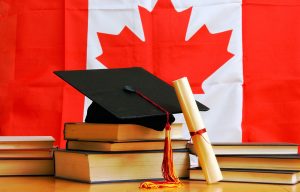 In Canada, the city of Toronto alone has more than 80 translation agencies, among the most famous organizations that translate: 3D Company East-West (Vladimir Dubisskiy), About Translations, Access Language Services Ltd., AIT – Associated Interpreters and Translators, Aldus Communications, Kaleidoscope Language Services etc. These services are provided in many large and small cities: Toronto, Ottawa, Vancouver, Edmonton, Winnipeg, Quebec, Victoria.
In Canada, orders can be very diverse, clients contact the bureau for translation: business plans, certificates of institutions, technical specifications, business correspondence, financial and banking documents, personal documents (documents, passports, various certificates, certificates, consents and powers of attorney) , educational documents (school certificates, diplomas from universities, academic transcripts), technical descriptions, specifications, contracts, plans, books, newspapers and magazines of various topics, medical records, bank documents, invoices, theses, constituent documents, contracts and agreements companies, legislation and many different projects and more.
It is rather difficult to judge the work of a translator and interpreter in Canada. Some translation bureaus hire only one translator, but he may not even perform the translation, but work as an organizer, that is, he receives an order, find translators, most often he is a freelancer, and gives him the job. And by the way, the salaries of translators in Canada are quite high, statistics says.